Wedding & Events Planner in the Dominican Republic
The best wedding planner in Punta Cana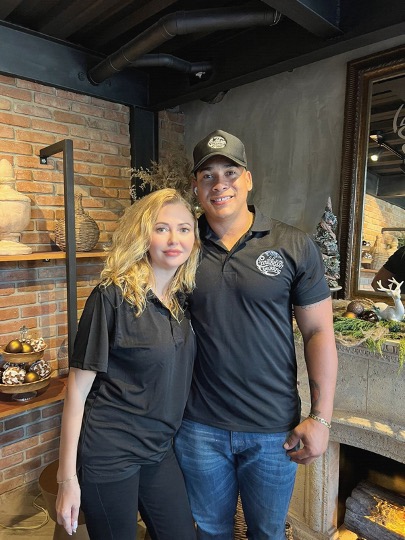 My name is Irina Avvakumova, I am a wedding planner in Dominican Republic. I was born in Ukraine, I grew up in Moscow and I have lived in the Dominican Republic for 17 years.
I am married, I have 2 children Niko and Lucas and a husky dog named Blanca. Niko dreams of studying mechanics or human robotics and is going to university next year, Lucas is 10 years old, a funny boy who wanted to be a diver, policeman, guard, firefighter or vet, of course he is choosing his path. We are definitely a very happy family. We like to travel, cook, discover new things, always learn something new and teach what we know to others.
Years ago I was CEO and editor of the international travel magazine Lagoon, I had a promotions and graphic design company and now I have been organizing weddings and events in the Dominican Republic for 13 years.
I am a professional wedding / event planner and designer in the Dominican Republic. Of course, I don't do everything alone and I have an excellent team behind me.
Quick facts about Caribbean Wedding & Events Agency
Established in 2010, and having blazed a trail in orchestrating both grand and intimate weddings, our unwavering focus is on ensuring that each event is an unparalleled experience. From crafting exquisitely tailored weddings in the Dominican Republic to unveiling the most enchanting wedding venues in Punta Cana and across the area, clients can rest assured that their vision has been transformed into a splendid reality.
Caribbean Wedding & Events Agency (CWE Agency SRL) – Company officially registered in the Dominican Republic
We are a member of the International Wedding Federation
Event planner certified by the Euroamerican Union Event Planner
Wedding planner certified by INIBEP
Our team of wedding planners in DR
A group of passionate professionals, who put love, style and skill into organizing your wedding in the Dominican Republic.
With a talented team of native English, Spanish, French native wedding coordinators speakers we understand quality service and the ins and outs of event planning.
Our stuf is also sertified by South Asian Wedding institute to organize South Asian Weddings
3-5 wedding coordinators attend weddings more than 60 people.
Our reviews
At Caribbean Weddings & Events Agency we take immense pride in our commitment to excellence. We are thrilled to share that we have no negative reviews or feedback to date. Our unwavering dedication to creating unforgettable weddings and events has consistently delighted our clients.
According to https://www.theknot.com/ and https://www.weddingwire.com/ Caribbean Wedding Agency has been the best wedding agency and Irina is the best wedding planner in the Dominican Republic from 2014 to 2023 – 250 reviews 5 by 5 stars.
Why choose Us as your best wedding planner in Punta Cana
More than 750 successful events – proposals, weddings, birthdays, parties, etc.
Works with clients all over the world, Europe, Asia, North & Latin America and the Caribbean
Wide data base of vendors, venues and suppliers to assist clients with theirdream wedding. You will  always have the best prices.
Team of 5 + people assisting on the day of the wedding, including the wedding coordinators
Professional photo and video.
We worked with famous star artists
Famous artists at events organized by Us
Our premier wedding and events agency collaborates closely with renowned artists to add an extra touch of glamour and exclusivity to your special occasions. Imagine having your favorite celebrities grace your event with their presence, performances, or artistic contributions.
With our extensive network and expertise, we make the extraordinary happen for our clients. Let us curate an event that blends star-studded excellence with your personal style, ensuring memories that will last a lifetime. Discover the magic of celebrity collaborations with us!
Eddy Herrera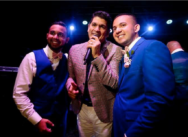 Eddy Herrera is a prominent Dominican artist renowned for his contributions to the world of Latin music. With a career spanning decades, his rhythmic melodies and energetic performances have captivated audiences worldwide.
Herrera's music blends infectious tropical rhythms, merengue, and bachata, creating a vibrant and danceable sound that has left an indelible mark on the music industry. His dedication to his craft and his ability to connect with listeners make him a true icon of Dominican music.
Yovanny Polanco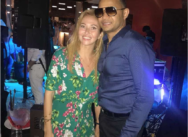 Yovanny Polanco is a Dominican musical talent known for his exceptional contributions to the merengue genre. With his captivating voice and rhythmic melodies, Polanco has become a celebrated figure in the music scene. His songs exude the infectious energy of merengue, making him a favorite among fans who love to dance.
Yovanny Polanco's musical prowess and dynamic performances have solidified his place as a respected artist in the Dominican Republic and beyond.
Frank Reyes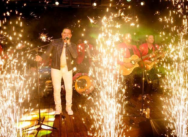 Frank Reyes is a revered Dominican bachata artist whose soulful voice and heartfelt lyrics have made him a standout figure in the world of Latin music. With his emotional performances and romantic ballads, Reyes has won the hearts of fans worldwide.
His ability to convey deep emotions through his music has earned him a special place in the hearts of listeners, making him a true icon of the bachata genre.
Our certification in wedding and event planning
Notably, Irina Avvakumova holds certification from INIBEP as an International Wedding & Event Planner. It's worth mentioning her additional certification in floral design, which she earned at Colombia during Advanced Floral Workshop with one of the 30 most famous wedding designers in the world – David Vazquez and during Luxuary Advanced Work Shop with Evaristo de los Santos, famous Dominican Flower Designer.
With our certified expertise, you can trust us to bring your visions to life with professionalism, precision, and a deep understanding of the industry's best practices.
Featured by Weddings & Honeymoons.