Wedding ceremonies in the Dominican Republic
from Caribbean Wedding agency
Who Are We
A group of passionate professionals, who put love, style and skill into organizing your wedding in the Dominican Republic. With a talented team of native English, Spanish speakers and coming from a tourism and hospitality background, we understand quality service and the ins and outs of event planning.
Caribbean Wedding Agency has earned the trust and respect of both clients and peers for planning destination wedding and other events. Caribbean Wedding Agency's team of planners and consultants ease clients through the planning process to ensure a sensational, emotional and unforgettable event.
Our Brand
1. Globally Connected
Caribbean Wedding Agency is about connecting: connecting couples to great wedding venues, connecting families and friends to memory-making experiences in a new locale, connecting couples to local vendors who know how to work best in that locale.
2. Attainable
A destination wedding is a fantasy for many couples. Caribbean Wedding Agency removes the mystery by showing people how to pull off their dream event with minimal stress and worry. We showcase real weddings, complete with behindthe-scenes details. Our Facebook page, offers helpful tips and reviews, the latest style and trends.
3. Couple Focused
Choosing the right locale, dealing with customs, navigating the requirements for a legally binding union away from home. A destination do requires more savvy and know-how than a traditional wedding. Which is why Caribbean Wedding Agency relies on its A-List experts to help couples pull off the perfect affair. We scoured the Dominican Republic to find the top destination wedding venues, photographers, and stylists who combine decades of experience with true passion for their work. When it comes to a big day away, no one delivers more expert advice than Caribbean Wedding Agency.
Wedding planner in the Dominican Republic
Quick Facts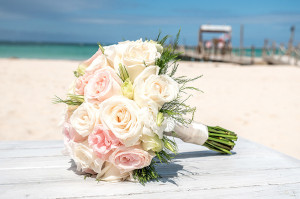 Established since 2010
Officially registered company in the Dominican Republic
Member of the International Federation of Weddings
According to website www.weddingwire.com – Caribbean Wedding Agency has been the best wedding agency in the Dominican Republic from 2013-2016.
Licensed Tour Operator in the Dominican Republic, specializing in booking hotel and flight accommodation, tours, excursions and much more.
Plans and coordinates weddings in and around the Dominican Republic, Punta Cana, Santo Domingo, Las Terrenas/Samana and many more; and in unique locations such as; villas, golf courses, historical sites, beach restaurants, hotels etc.)
Why choose Caribbean Wedding Agency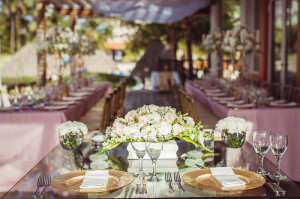 More than 450 successful events
Works all over the world, Europe, Asia, North & Latin America and the Caribbean
Wide data of vendors, venues, suppliers to assist clients with their dream wedding
7 full-time employees
Team of 5+ people assisting on the wedding day, including coordinator
Each wedding and client is designated their own personal wedding coordinator
Professional photo and video
What our Clients say:
Anastasiia said:
"On behalf of my family, I would like to say Thank You so much to the whole Caribbean Wedding team, for the best day of my life. We trusted them and they never disappointed us. I will only remember the warmth and tears of happiness this fairy tale wedding that I have always wanted, come true, even better than in my dreams. If I ever return and I am faced with a choice, I will always return to Caribbean Wedding Agency, I would not even consider other agencies!! YOU ARE BEST!!! THANK YOU THANK YOU THANK YOU!!!"
Christina said:
"I want to thank the staff of Caribbean Wedding for organizing our wedding day)) I searched and searched tirelessly for an agency and had many offers, but with Caribbean Wedding Agency I loved their ceremony decorations, so when it came time to choose an agency to coordinate our wedding, it was no surprise. We were satisfied, the day was exactly as we imagined. Thanks again"
Alena said:
"Trust the Caribbean Wedding team, you will be delighted, I swear! You can not imagine how meticulously I was preparing to wedding. I think I saw all the photos and videos of weddings in the Dominican Republic, I paid attention to everything! What kind of flowers, the decoration, which hairstyle and make-up of the bride, what is on the background, how often decorative elements are repeated, how diverse color palette is, how often are there new photos in the facebook group, is there any other site like this out there, and even how they talk to me. Our wedding coordinator always found time to answer all my weird questions. We discussed the wedding in details, I sent her photos of the restaurant, so it was all in one style. We called up before and after departure. We met in couple of hours and discussed all. I knew that she had everything under control. In general, if you still think, don't think, but rather book your date!"
Advantages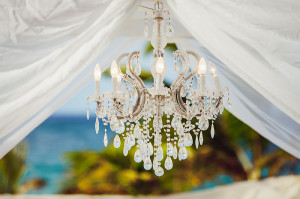 We respect and appreciate you and are willing to try to ensure that you have made the right choice
We work with you to get results, which in fact exceeds your expectations
We have all the necessary resources to provide any accompanying wedding extraordinary wedding services
We are an officially registered company bearing criminal and civil liability in accordance with the laws of the Dominican Republic.
Working with us, you can be sure that will get into the hands of a professional team, who will fully understand your needs and know how to bring them to life!
Working Hours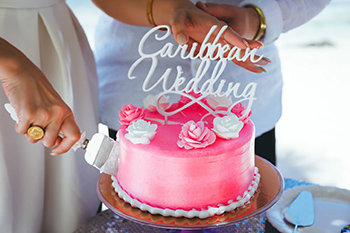 Monday-Friday 9:00am-18:00ast (UTC/GMT -4hrs). Saturday 9:00am-12noon
Telephone: +1 (829) 805 2170 (Viber, Whatsapp)
Email: caribbeanwedding1@gmail.com
Address: Plaza Gran Caribe, Office 12, Bavaro, Punta Cana, Dominican Republic
Facebook: facebook.com/puntacanawedding/
Twitter: twitter.com/CaribWedding
Instagram: instagram.com/dominicanweddings/
Pinterest: pinterest.com/weddingindr
If you want to getting married in Dominican Republic, we'll be happy to help you! We pick up the clients at their hotel and drive them to the beach. The duration of the transfer to the spot where the symbolic wedding ceremony takes place, differs depending on which beach the clients have chosen. The bride receives the wedding bouquet she had chosen, and the groom – the boutonniere.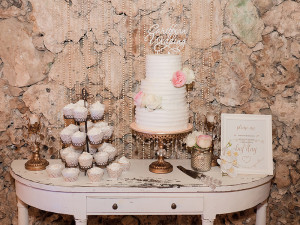 Dominicana wedding it is always glamorous and exclusive. After wedding you get your professional wedding photo. The English-speaking master of the ceremony makes a speech, the newly wedded sign the wedding certificate, raise their glasses with sparkling wine to celebrate the new family and they dance on the beach to their favourite music. When the wedding ceremony is finished the photo session continues.
A real paradise created by man, amazingly beautiful nature, luxury for everyone, excellent comfort – all this is the Dominican Republic. And certainly this is here where everyone would like to have his wedding. The demand for weddings in Dominican Republic is constantly growing every year. Price for wedding in the Dominican Republic in this place is rather acceptable, that's why you can spend most important day in your life here.
Marrying couples can not only arrange the perfect wedding in Dominican Republic but also spend a honeymoon in Caribbean that they will remember for many years. Your wedding in dominicana will be one of the brightest events of your life. Abundant sun as well as a great variety of beach activities, spas and luxury hotels generously offered by Punta Cana area, will help you to relax, get real pleasure and excellent mood before your wedding ceremony.
Just write or call us! Our phone: +1 (829) 805 2170. Our email: caribbeanwedding1@gmail.com
And video of wedding in dominican Republic will reminding you about this fine happy day. Even stars and famous billionaires would envy such a wedding ceremony which can take place either on a white sand beach or in a splendid villa in Bavaro. A wedding ceremony with us is the right step towards the happiness, live and mutual understanding!
Wedding Video
Wedding Photo