Santo Domingo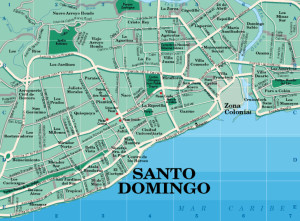 Santo Domingo is the capital of the Dominican Republic and one of the Caribbean's oldest cities. Its walled, cobblestoned historic core, the Zona Colonial, has buildings that date to the 1500s, including the cathedral, which was the first built in the New World. On the cafe-lined Plaza de España is the Alcázar de Colón palace. It's now one of the city's many museums, displaying notable medieval and Renaissance art.
There is an international airport located in Santo Domingo, so getting there for you and your guests is very easy. There are very many different venues spread out in the city, which can be used for a wedding ceremony and a breathtaking reception party. Amongst those are unique restaurants, museums, boutique hotels and the botanical gardens.
Please email us caribbeanwedding1@gmail.com to learn more about Santo Domingo wedding venues.