South Region: Casa de Campo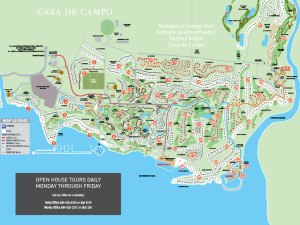 Casa de Campo is a large 5-star luxury gated community, with its own resort, state of the art golf courses and restaurants. Casa de Campo also boasts over 1,700 private villas, which range in price from US$500,000 to US$24,000,000, making it also one of the countries most affluent communities, comparable to the Hamptons.
Casa de Campo has a modern, 400-berth marina, complete with a shipyard with a 120-ton TraveLift designed by Italian architect, Gian Franco Fini to resemble Portofino. Surrounding this harbor are over 70 restaurants, shops, bars, and homes. In 2010, the Casa de Campo Marina played host to the prestigious Rolex Farr 40 sailing cup.
Inside of Casa de Campo, on the hills overlooking the Chavon river, resides a very unique and special village called Altos de Chavon. Altos de Chavón is a re-creation of a Mediterranean style European village, has its own amphitheater, a stunning Roman Catholic church and even a design school.
Please email us caribbeanwedding1@gmail.com to learn more about Casa de Campo wedding venues and villas.